Jefferson Center Wins Knight News Challenge on Elections Award
We invite you to join us in congratulating the team at the Jefferson Center, one of our NCDD member organizations, on the recent award they received from the Knight Foundation for a great program they've planned to engage Millennials and media outlets in Ohio around 2016 local elections. We encourage you to read more about it in JC's announcement below or find the original here.
---
Up for Debate Ohio Wins Knight News Challenge Award
Our Up for Debate Ohio initiative, aimed at uniting young voters and traditional media outlets to improve the substance of political conversations during election season, was named a winner of the Knight News Challenge on Elections. The project will receive funding through the Knight Prototype Fund, which supports early-stage media and information ideas with $35,000 in funding.
Many eligible voters, particularly younger ones, cite negative campaigning and a lack of substantive information as primary reasons they avoid the polls on Election Day. The Up for Debate Ohio pilot will engage Millennials in Akron, OH to recommend opportunities for local media to be more responsive to the information needs of younger voters. Local media outlets will use the input from young voters to shape their coverage of the 2015 Akron mayoral election.
We know that young Americans are incredibly committed to strengthening their communities. Too many, unfortunately, feel disconnected from electoral politics, especially at the local level. Up for Debate Ohio will generate insight into the best opportunities to bring young people into dialogue about politics and the future of their community.
Along with our partners in Northeast Ohio, including the Akron Beacon Journal, WKSU Public Radio, and the Bliss Institute of Applied Politics at the University of Akron, we'll share what we learn in an effort to create more substantive voter information resources for the 2016 campaign cycle.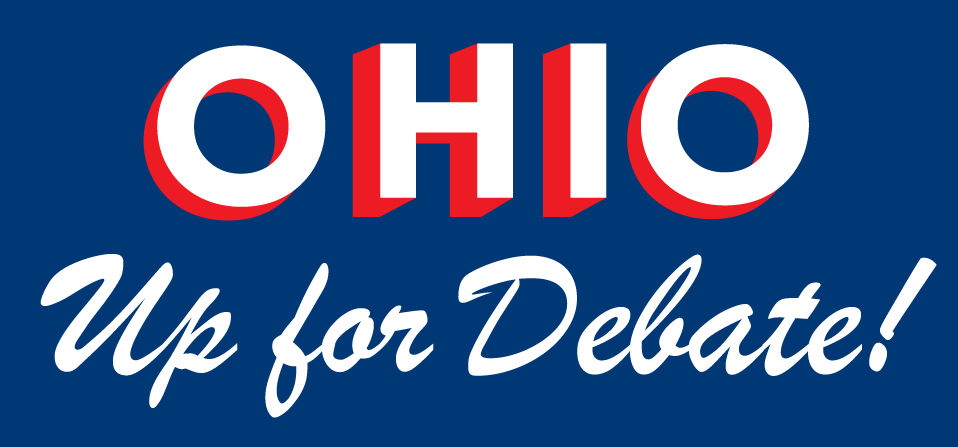 Up for Debate Ohio was selected as one of just 22 projects funded through the News Challenge out of 1008 original submissions. We're excited to be in such great company.
"This project has the potential to provide voters in Ohio, a key swing state, with a forum to discuss and connect around important community issues, so they make informed choices and meaningfully participate," said Chris Barr, Knight Foundation director for media innovation, who leads the Prototype Fund.
The Knight News Challenge on Elections funds ideas that inform voters and increase civic participation before, during and after elections. For more, visit www.newschallenge.org.
You can find the original version of this Jefferson Center post by visiting www.jefferson-center.org/knight-news-challenge-award.