Online Facilitation Unconference 2015, Oct. 22-24
We are pleased to share the announcement below about a great online event this Oct. 22-24 that NCDD members get a 30% discount on. NCDD Member Tim Bonnemann of Intellitics shared this announcement via our great Submit-to-Blog Form. Do you have news you want to share with the NCDD network? Just click here to submit your news post for the NCDD Blog!
---
As some of you may know, the International Association of Facilitators (IAF) is organizing International Facilitation Week this coming week, October 19-25. Its purpose is "to showcase the power of facilitation to both new and existing audiences and to create a sense of community among facilitators and their groups worldwide."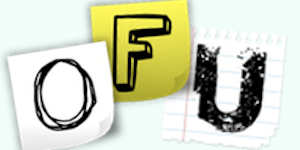 For the third year in a row, Intellitics is involved in organizing a parallel online unconference focused on "the art and practice of facilitating in virtual environments". Topic brainstorming will kick off early next week, and sessions will take place over the course of a 48-hour window between Thursday evening and Saturday. All sessions will be documented and the results shared with all participants.
While the event remains participant-driven and not-for-profit, we're making a few changes to the funding model this year, asking all participants for a small monetary contribution. The regular price is $24/person. However, you'll have until Monday evening at midnight Pacific Time to take advantage of discounted early bird rates. NCDD members can use the discount code "NCDDonline" to get 30% off any available ticket.
Details and registration here: http://ofu15.eventbrite.com 
If you click through our 2013 event site, you'll find the list topics that emerged then. Some really interesting and useful stuff there.
Whether you're already an expert or still completely new to online facilitation, this is a great opportunity to share, learn and make new connections. Once again, it's shaping up to be a very international crowd.
Hope to see you there!