NCDD 2016 Preview: More Featured Speakers!
We hope that you are as excited as we are for NCDD 2016 to kick off next week after seeing this week's previews of our great plenary features! It's still not too late to register for this incredible event, but time is running out, so register today!
In addition to all the amazing practitioners and innovators who will be featured during the great workshop sessions, we will also be lifting up the voices of some remarkable leaders in our field who will share important insights they've gained from their work, that we can all learn from. Just to give you one more taste of how much there will be to experience at NCDD 2016, we want to introduce them here.
Our Featured Speakers
Betty Knighton, Director of the West Virginia Center for Civic Life
Betty Knighton has been the director of the West Virginia Center for Civic Life since its founding in 1998. A primary focus of her work has been building a network of public dialogue in the state through collaborative partnerships with educational, civic, faith-based, and governmental organizations.
Betty will talk with us about her experiences bridging economic divides, and how this work connects community members, leaders, media, and philanthropists.
Shari Davis, Director of Strategic Initiatives at the Participatory Budgeting Project
Shari is responsible for the strategic development and management of PBP's network-building work and for launching new high impact PB processes. She joined PBP staff after nearly 15 years of service and leadership in local government. As Director of Youth Engagement and Employment for the City of Boston, she launched Youth Lead the Change, the first youth participatory budgeting process in the U.S., which won the U.S. Conference of Mayors' City Livability Award. Shari first got involved in city government in high school, serving as the Citywide Neighborhood Safety Coordinator on the Boston Mayor's Youth Council and working at the Mayor's Youthline.
Shari will talk with us about creative uses of technology designed by PB participants to bridge physical divides and create welcoming spaces in government. She'l share some key and simple strategies that can allow us to collaboratively move work forward without eliminating human elements.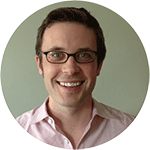 Kyle Bozentko. Executive Director of the Jefferson Center
Kyle brings a decade of political strategy and public policy experience to directing the Jefferson Center. He received his BA in Political Science and Religious Studies from Hamline University in Saint Paul and his Masters of Theological Studies from the Boston University School of Theology with an emphasis on sociology of religion and politics. His research interests include public opinion research, health and economic policy, and social movements.
Kyle will talk with attendees about his experience working with media and journalists to enhance the reach and impact of his organization's D&D and engagement work.
Carolyn Lukensmeyer, Executive Director of the National Institute for Civil Discourse
Dr. Carolyn J. Lukensmeyer is the Executive Director of the National Institute for Civil Discourse, an organization that works to reduce political dysfunction and incivility in our political system. As a leader in the field of deliberative democracy, she works to restore our democracy to reflect the intended vision of our founding fathers. In her past role, Carolyn served as Founder and President of AmericaSpeaks, an organization that promoted nonpartisan initiatives to engage citizens and leaders through the development of innovative public policy tools and strategies.
Carolyn will share her perspective on the what she's seen our field accomplish in the past decades and some lessons those accomplishments can teach about bridging our divides.
We just don't how else to describe how amazing the NCDD 2016 gathering is going to be, so you'll just have to come see for yourself! Time is running out – save your spot today!