NCDD Joins Coalition in Launching National Survey on the American Dream
In an era of political divide and confusion, we can learn a lot about what is happening if we slow down and ask people how their thoughts and feelings about the issues that seem to divide us most are changing.
That is why NCDD is proud to announce that we've joined a national, nonpartisan coalition that is launching the "What's Your American Dream?" survey. This survey will ask people across the US to express their values and goals around the issues they see as most vital, and deliver the results to lawmakers. We think that an effort like this can help guide the nation's leaders – as well as dialogue, deliberation, and public engagement practitioners –  to understand Americans' goals for this time and then devise the tactics to achieve those goals.
The survey grew out of discussions with former members of Congress and everyday Americans, all frustrated with being out of touch with each other. The coalition rolling out the "What is Your American Dream?" survey – comprised of 25 universities, media outlets, organizations spanning the political spectrum, and spearheaded by the team at TheChisel – has the potential to reach 30 million Americans.
NCDD joined this growing coalition because we believe that the survey is a great tool to help D&D practitioners in our network gain clearer insights on what the people we're engaging are really thinking and how they're prioritizing for different issue areas, which will help our field do more impactful work that is responsive to the needs in our communities. That's why we're supporting the survey and encouraging our network to participate & share the survey to your own networks!
The seven-week survey is being hosted on TheChisel.com, a unique nonpartisan public discussion platform that encourages people across the US to step beyond political slogans and platforms to share what matters to them, their loved ones, and communities.
Their survey uses elements of public deliberation to help distill Americans' shared dream in seven important areas: Economy; Social Justice; Liberty and Regulation; Health, Education, and Care; Services; Foreign Affairs; and Governance. One of these themes will be featured each of the seven weeks that the survey is open. Unlike traditional surveys, the American Dream survey allows participants to share their stories with fellow Americans, or even add issues important to them that they think should be part of the conversation. It also features whimsical graphics and game-like navigation, is easy to use and understand, and appeals to all ages – whether they are 18 or 99 year olds.
TheChisel and the coalition will share the survey's findings with the media and hand-deliver the report to the President, Cabinet, Members of Congress, Supreme Court, and state governors once it's completed.
The "What's Your American Dream?" survey launched on May 16 and will be open to the public for free until July 4, 2017, so be sure to participate soon! You can find the survey at www.thechisel.com/americandream. We encourage NCDD members and our broader network to take the survey yourself, share it with your followers, or even consider signing on to the coalition, which already includes other NCDD member orgs!
More about the Coalition
University partners include University of Missouri School of Journalism, Pepperdine School of Public Policy, University of Mary Government and Political Philosophy Department, University of the Pacific Political Science Department.
Other partners include: ALL-IN Campus Democracy Challenge, AllSides, Associated Collegiate Press, Diplomat Books, Future 500, Heartfelt Leadership Institute, Hope Street Group, Independent Voter Network, Inyo County Clerk-Recorder, JGArchitects, Living Room Conversations, National Coalition for Dialogue & Deliberation, National Speech and Debate Association, ReConsider Media, The TAI Group, Take Back Our Republic, TheChisel, The Democracy Commitment, The Policy Circle, Wellville, and The Women's Debate.
More about TheChisel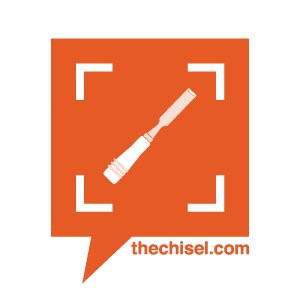 TheChisel is a nonpartisan website offering citizens a unique platform to engage in a dialogue with experts from both sides of the aisle. It enables citizen voices to be heard over the noise of special interest groups and media spin. On TheChisel's proprietary discussion platform, every American can engage and help revise public policy proposals related to issues important to America's future. These proposals are developed by nonpartisan organizations and bipartisan coalitions. With TheChisel's help, Americans' views will educate civic leaders and guide their policy-making.