Purpose at the Center Allows for Greater Online Success
In this article, Essential Partners, an NCDD sponsor organization, explores the challenges of adapting to the shift to online engagement, both creatively and effectively!  As we continue to rely on virtual spaces to convene due to the Covid-19 outbreak, we may have felt the limitations of online conferencing as a work alternative or for keeping up with loved ones.  Most of us find, that it simply does not capture the presence, nor the energy that meeting in real life does. EP finds that placing purpose at the center acts as a pathway to alignment and greater connectivity. You can read the article below and find the original posting here.
---
FOR A SUCCESSFUL SHIFT TO VIRTUAL WORK, LEAN INTO PURPOSE
"We cannot simply retrofit our in-person reality to the online space. But we can stay grounded in our shared purpose, and design accordingly."
As the whole world (seemingly) makes the shift to working and convening online in response to the COVID-19 pandemic, one big question keeps coming up. How can we not just adjust our work to the virtual space but actually adapt, so we meet our shared purposes online just as well as we would in person?
As an Essential Partners Associate, I am currently engaged with several projects—in higher education, theatre, non-profits, and high schools. In each of these, our partners are navigating many uncertainties. They're being forced to make decisions that impact people's health and safety as well as their livelihoods, access to basic needs, future prospects, sense of community, and more.
Holding these tensions is incredibly challenging. In one project, we are helping a large institution design a strategy for listening and constructive communication. Before the pandemic, we imagined doing so through in-person facilitation, training, and designing new communication systems.
But that's not possible now. And for a long time, we were stuck. How could we possibly achieve the same outcomes without being in the room together?
My colleague, Meenakshi, offered a brilliant solution. She suggested that we acknowledge and leverage this moment of uncertainty and stress—that we work with and within it, rather than trying to work around and through it. Instead of focusing on circumstances, we focus instead on purpose.
The purpose of this project was to develop a culture and strategy of constructive (internal) communication, which led to contingency planning once the COVID-19 pandemic changed everything.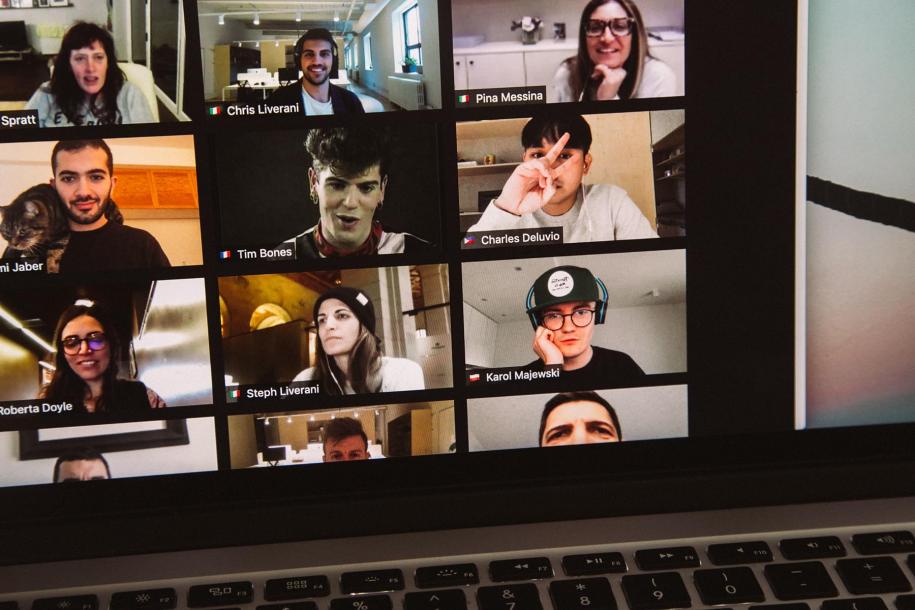 We designed a new exercise to use collective reflection as a way to observe this moment of dynamism and change more deeply and clearly. We invited the participants to reflect on the negative patterns exacerbated by the transition to virtual spaces, as well as the patterns that are serving their community well in this stressful moment.
We cannot simply retrofit our in-person reality to the online space. But we can stay grounded in our shared purpose, and design accordingly.
Download our new free resource, Designing for Purpose in Virtual Engagements, to help you plan your next online meeting, training, dialogue, or convening!
This period of physical distancing invites us to meet challenges with fresh eyes. If we are to pursue our goals creatively and effectively, we must design from scratch, navigating uncertainties with purpose as our anchor.
You can find the original version of this announcement on the Essential Partners site at  www.whatisessential.org/successful-shift-virtual-work-lean-purpose